Tina G. Vincent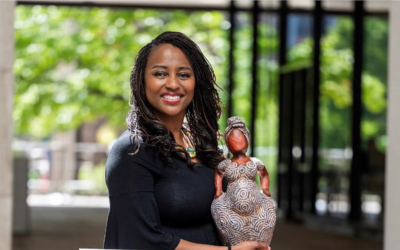 My name is Tinashe ( Tina) Gwata Vincent and I am originally from Zimbabwe. I moved to the United States in 2004 to go to Lander University where I received a Bachelors Degree in Visual Arts and a Masters Degree in Art Education. I began teaching in 2009 in Spartanburg SC, then moved to Charlotte in 2016 and currently teach at East Mecklenburg High School. I am also an artist in the community. I am a member of the Charlotte Art League, Mooresville Arts and the Guild of Charlotte Artists. I am also part of Art Pop Class 2023. I love mixed media because it allows me to create unique products with different and unexpected media techniques. My favorite techniques to work with are collage, quilting, paper mache, and painting.
Project for "The Journey"
Immigration
I would like to create a mixed media piece focuses on the journey with USCIS and the endless paperwork, applications fees wait times and expiration dates. I want my piece to show how paperwork created stress and anxiety in my life and motivated me to work hard to be able to stay. I want to somehow include the acronyms of the different visas, forms and documents. I want my piece to also include components about time, how each application had a cost and an expiration. Many people think the toughest part of immigrating to the United States is packing bags and going to school in a foreign country or working. That was the easiest part. Constantly having to show proof that I was who I said I was, I was allowed to work or I was worth my employer sponsoring me. Another anxiety trigger was the DMV every year that needed up to date documents that were pending with USCIS so I always having to explain why I didn't have them. Always explaining why I am unable to present the documents to a person with no training that made me feel less than. Documents that refer to me as an ALIEN. I am a citizen now and feel like I would like to share my experience. I know there are many immigrants going through all the hardships and do not feel comfortable openly discussing or sharing while they go through the struggle that most people think is one simple application.