The Local Kid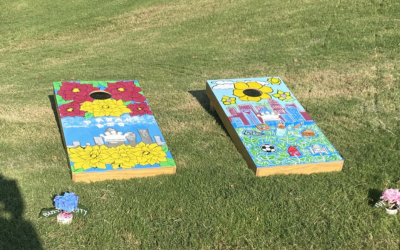 I am a local artist born and raised in Charlotte, North Carolina. I am a freelance artist who creates a few different types of art such as illustrations, portraits, graphic design work, and small art projects. I have recently completed a mural in a friends garage and I have actively participated in a mural project in Matthews with some other creatives.
100 Tiny Thing "How Charlotte Has Grown"
So I have been living here since I was young and I remember driving on the highway and seeing the large JFG billboard as a kid. As the times went on, I also have seen how much business and people have come to Charlotte. I was thinking of different flowers that each have the different things that have come to the city. Places like breweries, walking trails, farm fresh eateries, art events, etc. Each flower will have a different item to represent the growth of the city and the many things to do here for a nice out with friends, a calm walk by yourself or a night out with a special person.