Shana Templin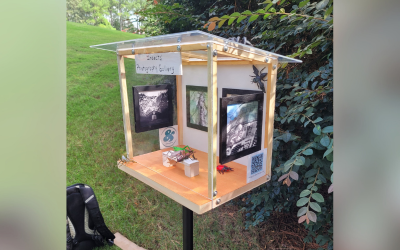 I'm a native Charlottean who started in photography at a young age, learning from the best instructors in Charlotte and getting inspiration from The Light Factory Photographic Arts Center.  When I'm not working as an art educator and Arts-in-Health Facilitator, I enjoy traveling and exploring with my camera. I prefer shooting with film because the analog process is more tactile and direct. I love Charlotte and hope to have the opportunity to share more art with my community.
100 Tiny Thing "Insect's Photography Gallery"
I will install a miniature photography gallery. I would preferably install them on an exterior surface low to the ground, as though they were meant for viewing by an insect. This will encourage the viewer to consider a different point of view while inviting them into a space not otherwise noticed. The content of my photography is black and white images with some minimal color added. The subject matter is various buildings, landscapes, and locations in and around the Charlotte area and North Carolina.