Moradavaga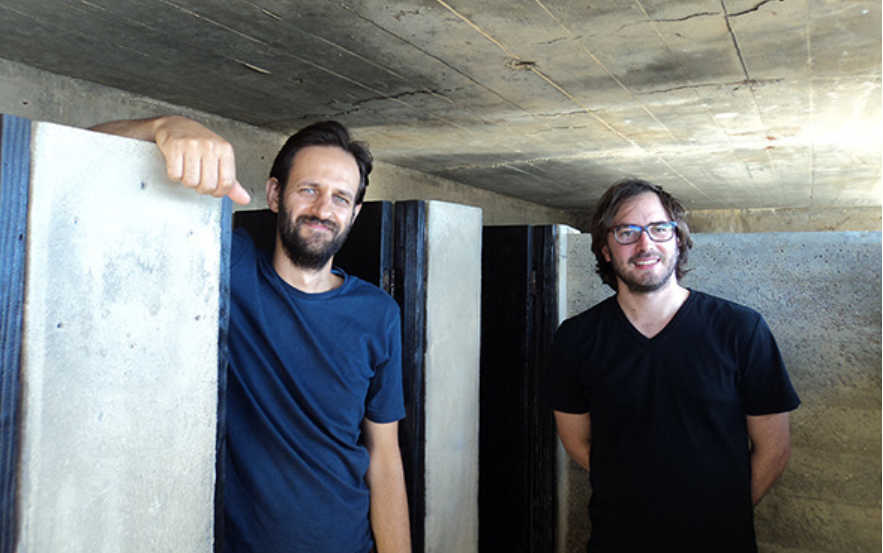 Moradavaga (a contraction of the Portuguese words for "vague address") is a collective born from the collaboration of architects Manfred Eccli (Bolzano, Italy, 1981) and Pedro Cavaco Leitão (Porto, Portugal, 1976).
Based in Kaltern/ Caldaro (Italy) and Porto (Portugal), Moradavaga started working in 2006 around the issues of vacant spaces, derelict buildings, and the activation of the public realm, devising performative objects and active interventions, such as social workshops, ideas competitions, and architectural happenings.
Intersecting architecture, art, and design, Moradavaga's works function as "dormant tools" awaiting someone to engage with them, bring them to life and activate their full potential.
"Lotty," a new member of Moradavaga's ever-growing interactive giant squid family, was installed in 2022 at the inaugural Charlotte International Arts Festival located at Romare Bearden Park, embracing the park's fountain and surrounding rocks and trees with its' tentacles and making the delight of youngsters and adults alike.