Laurie Smithwick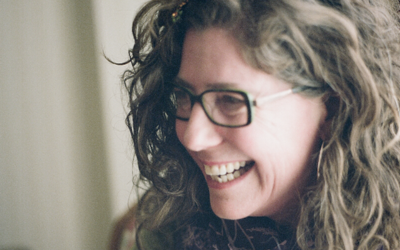 Laurie Smithwick is an abstract painter, printmaker, and muralist. She was born and raised in Charlotte, NC, studied art and creative writing at Duke University, and graphic design and photography at Parsons School of Design. Laurie was the founder and creative director of LEAP Design, and is a partner in the Alt Summit design conference. Her design work earned her a Grammy nomination, and she has delivered a TEDx talk on the genesis of ideas.
Laurie has exhibited throughout the US and the US Virgin Islands, taught printmaking and painting at McColl Center in Charlotte, and created murals for many businesses and organizations, including Novant Health, AARP, and the VAPA Center.
Her abstract art, steeped in formalism, uses color, texture, and composition to explore the world of possibility.
Pilgrimage
Laurie Smithwick's Pilgrimage is a bold and joyful invitation into the sacred spaces that surround us. Join Sara Vavra as we move through, around, and with this powerful piece…letting go of the things we no longer need, the worries we no longer want to carry, and open ourselves to the magic and possibilities of today, and all our tomorrows….
We invite you to select a river stone (provided) and write a word or draw a symbol that represents something you wish to leave behind. On the other side of the stone, write a word or draw a symbol of something you want to bring into your life, a transition you anticipate, a shift you hope for. As we interact with Pilgrimage, pause and breathe with each piece. Observe the places where you and Pilgrimage resonate. Observe the sections that call to you most deeply. Hum with the music, sing, dance, pray, or move your body. When you are ready, leave your river stone at the base of the section that speaks to you the most strongly, leaving the past behind and allowing a deep awakening…
Let all the elements of Pilgrimage delight your senses and help guide you to your next big Aha Moment.
Free Meditation at Pilgrimage
Sunday, September 17 – 7:30pm
Immediately following the Art Walk with ArtWalks CLT
Tuesday, September 26 – 6pm
Saturday, September 30 – 11am
(Weather permitting)
Artist's Statement: "As children, we are expected to believe in magic. As adults, we are expected to leave that foolishness behind. But the concept of a portal — which promises to instantly take us wherever we wish to go — never stops being seductive. I want my art to show that portals are real."