JazzArts All-Star Youth Ensemble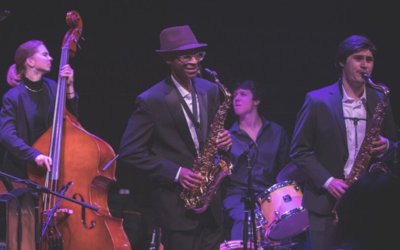 Charlotte, NC's Young Ambassadors of Jazz, the JazzArts All-Star Youth Ensemble includes the best and brightest young musicians from across the Charlotte region, directed by Lovell Bradford. Alumni of this flagship program include rising stars, Sean Mason, Luther Allison, and Veronica Leahy. Lonnie Davis is the organization's President and Co-founder.
Since our inception in 2009, JazzArts Charlotte has been proud to continue our work as the premiere jazz organization in Charlotte with a focus on community enrichment through quality music education, live performances, and musician support.
Upcoming Events