Guardian Snark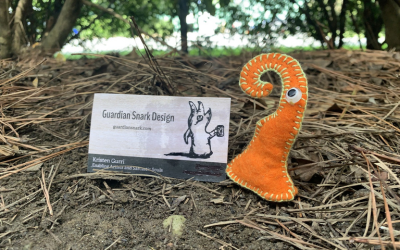 I work in fiber, wood, words, coffee beans, and found objects.  I believe in playing and celebrating life's little absurdisms.  The Snarks themselves are guardian spirits for the sarcastic soul.  They provide us with eye rolling empathy when we truly need it.
100 Tiny Thing "Snarkitecture"
Snarkitecture uses items left behind by human life to create a thriving colony of Snarklife out in the wild. Homes crafted from drink containers, plastics and all the schmutz that surrounds our lives emerge among roots of trees, the base of a building or peak out from the plants in a park. Snarks themselves are only 2.5" high and their structures are playful, weather proof and noninvasive.