Claire Kiester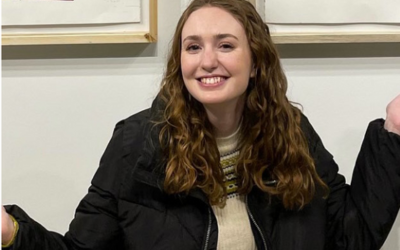 Claire Kiester is a fiber artist, printmaker and public artist from Chapel Hill, NC. She completed her BFA at the School of the Art Institute of Chicago and now resides in Charlotte, NC. She uses fiber and crochet techniques to transform and activate interior and exterior spaces. Her subject matter reveals embedded personal memories hidden in everyday objects. She aims to reduce her waste as an artist by utilizing recycled materials and eco-friendly production methods.
Her work has been featured in galleries and events such as The McColl Center, Frank Gallery, The Compound Gallery, The Charlotte International Arts Festival, and The LeRoy Nieman Center. Kiester was a part of the inaugural class of Project Protege. There, she worked with a group of emerging and established artists to create original work as well as curate an exhibition fighting for social change in her community.
Kiester currently works as a teaching artist at Studio 345, an afterschool program for at-risk youth, and as an artist in the greater Charlotte community.
Artist's Statement: "Luminous Loops" is a large-scale soft sculpture installation that features a crocheted structure that viewers can touch and enter. There are multiple "windows" for viewing and "doors" to allow access for people of all ages. The structure is composed of crocheted rope, cord, recycled plastic bags and light strips, all hand woven by Claire. With this project, the artist hopes "Luminous Loops" will challenge the audience's previous conceptions of the limits and cultural understanding of the practices of crochet and recycling.