Bethany Hadden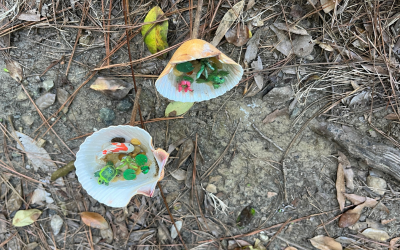 I'm a mixed media artist who tends to paint on wood and add visual texture with plaster, resin, handmade stamps, and stencils. With a focus on animals as my subject in most pieces, I don't shy from color and exploring materials.
100 Tiny Thing "One Shell of a Pond"
I'm creating a small pond in a seashell including fish swimming and vegetation. The materials will include paint, polymer clay, resin and natural materials such as the shell and sand.