Barbara Rocas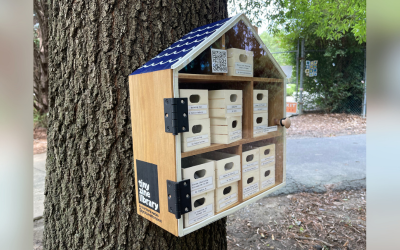 My name is Barbara Rocas. I am a freelance visual artist and teacher from New Jersey, currently based in Charlotte, NC.
I have a BFA in Fine Arts with a certification in Art Education K-12 from Montclair State University.
As an artist, I strive to create work that encourages collaboration between artists and mediums. Combining my love for both fine art and graphic elements, I establish new dialogues utilizing symbolism and technique that often reflect on my personal connections.
I currently make zines and handmade merch under my brand, PROTOMATTER.
100 Tiny Thing "Tiny Zine Library"
I would love to install a miniature zine display / booth where people could take their own mini zine home with them. I want to make my own zines about Charlotte and invite some of my friends who are also zine artists to make some also, and print enough where it could be refilled daily during the installation period. Zines are small booklets that are very easy to produce and are a great way to share information in a fun little interactive booklet. I think people would enjoy the minaturization of something familiar such as a book display, and enjoy the element of having a zine of their own.