Amy Wright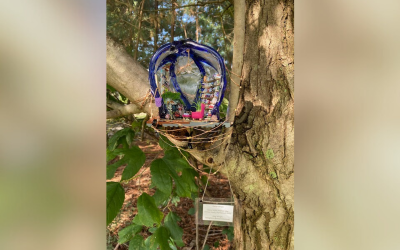 I'm a miniature artist who makes tiny scenes in unusual objects in a variety of scales as well as furniture for a 1/12 dollhouse.  I often incorporate found objects.
100 Tiny Thing - "Fairy Library"
A whimsical room in a tin or empty electrical box - with furniture/bookshelves and decorations made with plastic/metal/found objects.