Amanda Parer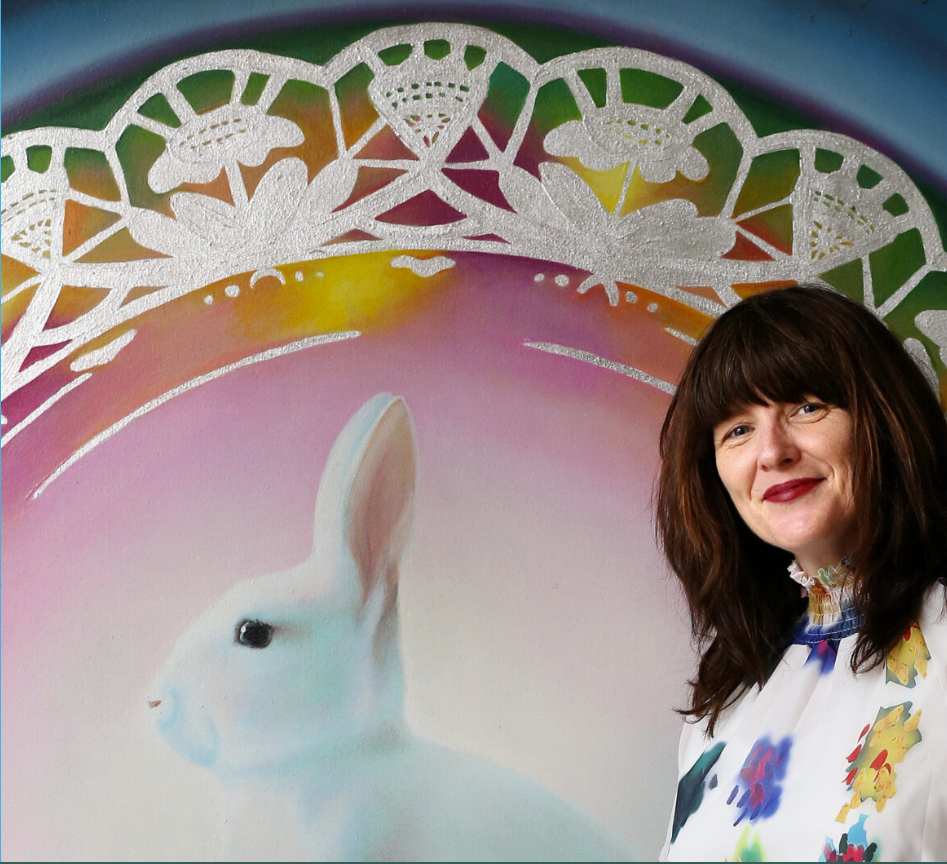 Amanda Parer's artwork explores the complex relationship that man has with the natural world, her work aims for us to reflect on our impact on the environment. Amanda finds inspiration from the dramatic landscapes found in her home in Tasmania, Australia. In her imagery Amanda plays with scale, light, darkness, humour and melancholy helps to convey these themes.
Amanda has been exploring environmental themes in her work since a 1995 trip to the Galapagos Islands, where she assisted on a documentary with natural history film-makers David Parer and Liz Parer-Cook (her uncle and aunt). Here she experienced the natural world in its purest interconnected state. Within this archipelago, uniquely animals do not fear man, she states 'they were as curious of us as we were of them.' This highlighted to Amanda the importance of our role as stewards of this planet.
The larger than life animals used in Amanda's work are introduced feral species to her home country; rabbits, deer and foxes. She beautifully executes these to be approachable, even humorous to draw the viewer into the more serious theme in the work, which is man's mismanagement of the environment.
Amanda's artwork has gained global recognition and has been displayed around the world and appreciated by millions.
Upcoming Events