Alexis Howard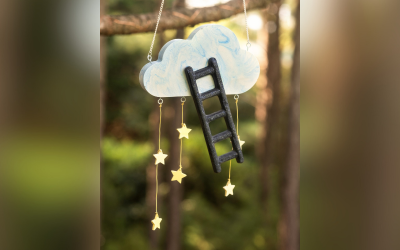 Alexis Howard is a Rock Hill, SC-based fine artist and photographer. Her personal work incorporates photography, fiber arts, and mixed media collage that come together as explorations of tenderness, softness, and comfort. Alexis also applies her photography skills in her role as Studio / Post Production Manager at Salt Paper Studio, and in documenting artwork and performances by local artists and musicians.
100 Tiny Thing "Ascension"
My Tiny Things installation would be composed of a cloud shape with a ladder leading up to it and surrounded by stars made from concrete or wood. All of which would be coated in a glow-in-the-dark paint or illuminated in some way. The objects would be attached together with the ability to hang from a tree branch or alternate protruding structure.