Alexandra Smith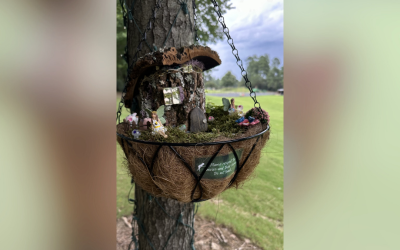 Alexandra Smith is a multi-media artist that creates as a form of therapy, healing, and play. She delights in the moments that stretch imagination and inspire creativity.
100 Tiny Thing "Floating Fairy Garden"
Imagine happening upon a whimsical fairy garden floating in the woods! Scene will be set inside a standard hanging flower basket. Garden will be lit up at night with battery powered fairy lights.