Lineup Announced for the Charlotte International Arts Festival
(August 7, 2023) Charlotte, NC – Blumenthal Performing Arts announced the lineup for the 2023 Charlotte International Arts Festival (CIAF), a Blumenthal Performing Arts Original, returning to Uptown Charlotte and Ballantyne September 15–October 1. The annual festival uniquely brings together Charlotte's local and international communities with global artists in a cultural celebration filled with live performances, art installations, food from around the world, and more. A spree of creativity, innovation, and art, CIAF offers something for every taste, culture, expression, and budget, with more than 200 events across multiple genres, the majority which are free and open to the public, with ticketed events starting at $5.
For the full festival lineup, keep an eye on charlotteartsfest.com and @cltartsfest for the most up-to-date information.
"The launch of CIAF last fall exceeded our expectations in every way," said Blumenthal Performing Arts President and CEO, Tom Gabbard. "The festival uniquely blends artists from around the world and around the corner. This year, we are really elevating the focus on international artists and organizations right here in Charlotte. Luke Jerram's GAIA, a giant inflatable of the earth, created from NASA imagery, will return to Founders Hall to highlight the global community we seek to bring together for 17 days. Underneath GAIA will be the new International Bazaar, a two-day celebration taking over Founders Hall with abundant opportunities to shop and learn, with vendors, music, food, and, most importantly, connection. The Festival of India and Latin American Festival are now part of CIAF. The festival also returns to Ballantyne's Backyard and the soon-to-open The Amp with a variety of concerts. Most programs are free, including plentiful concerts Uptown at Wells Fargo Plaza, Levine Avenue of the Arts, and Ballantyne's Backyard."
CIAF launched an abundance of cultural programming on a scale that hadn't been seen before in the Queen City. This year, CIAF will span:
- 17 days
- 170 free events
- 150 art installations
- 120 musical acts
- 100 Tiny Things
- 75 vendors at the International Bazaar
- 9 Blumenthal Fellows
- 15+ venues, including three free outdoor stages
- 2 hit Broadway shows
Surprising new art and experiences will also be found around every corner.
CIAF is proud to partner this year with two Charlotte community cultural fixtures, the Festival of India and the Latin American Festival.
Now in its 25th year, the annual Festival of India will take over the Belk Theater on September 23 for a dazzling display of Indian dance, music, art, food, and more, with a mission to foster appreciation of the cultural diversity of India and facilitate understanding that promotes communal harmony.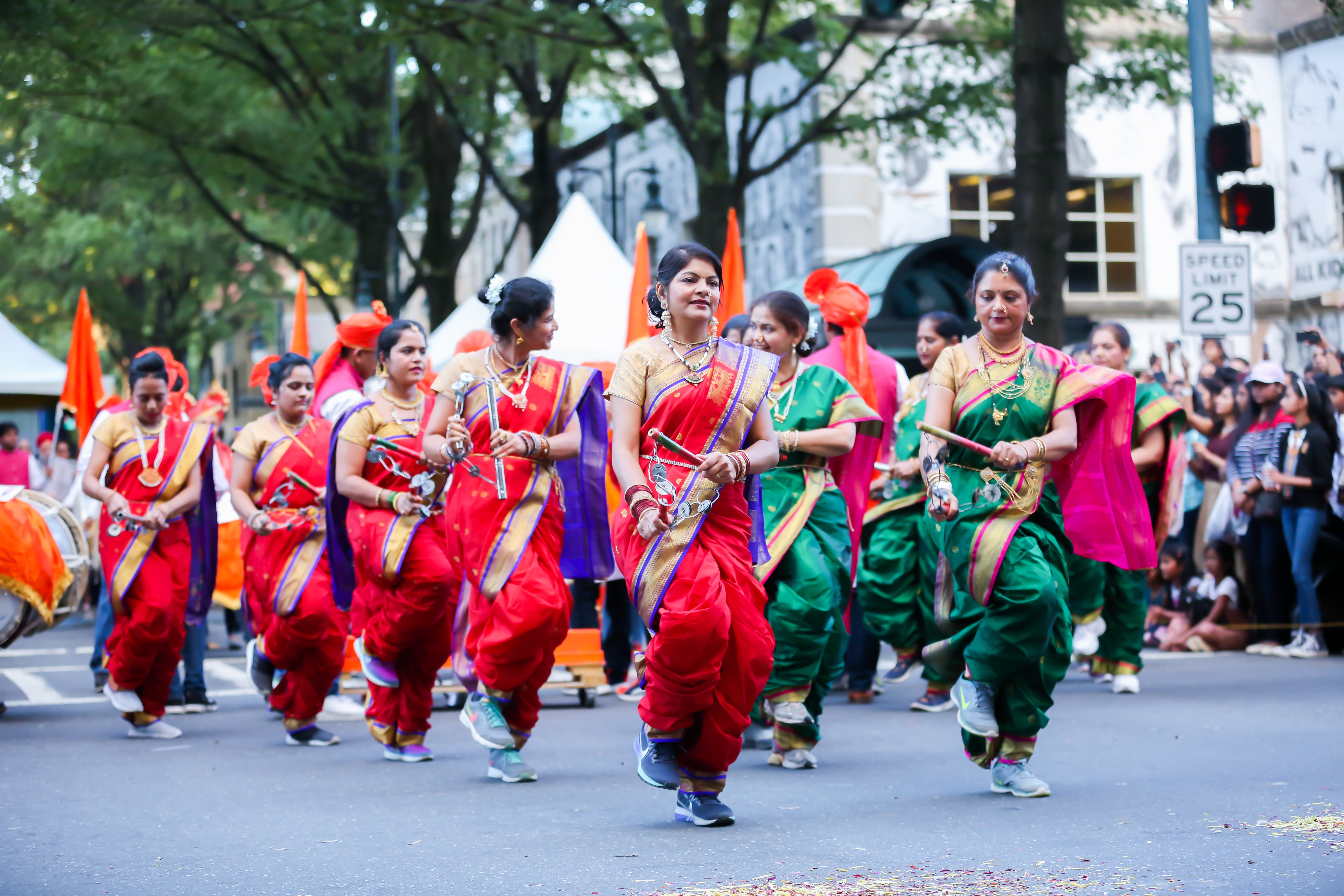 "Our Queen City is home to foreign-born Americans from over 100 countries, and as immigrants, we feel a need to preserve and share aspects of our cultures with our mainstream community here," said Toni Sawhney, Festival of India founder. "For the past 25+ years, we have been showcasing the rich and vibrant diversity of Indian culture in Charlotte. This year, we are humbled to be invited to be an anchor event within the Charlotte International Arts Festival We consider that to be a validation of our commitment to the core mission of nurturing artistic and cultural diversity here, and a recognition of our passion and dedication to adding a unique strand to the cultural mosaic of our beloved Queen City, which we all call home."
The Latin American Festival returns for its 33rd year to welcome internationally renowned musical acts, cuisine, a community-organized interactive village, marketplace, dance performances, and more to its new home in Ballantyne's Backyard on September 23.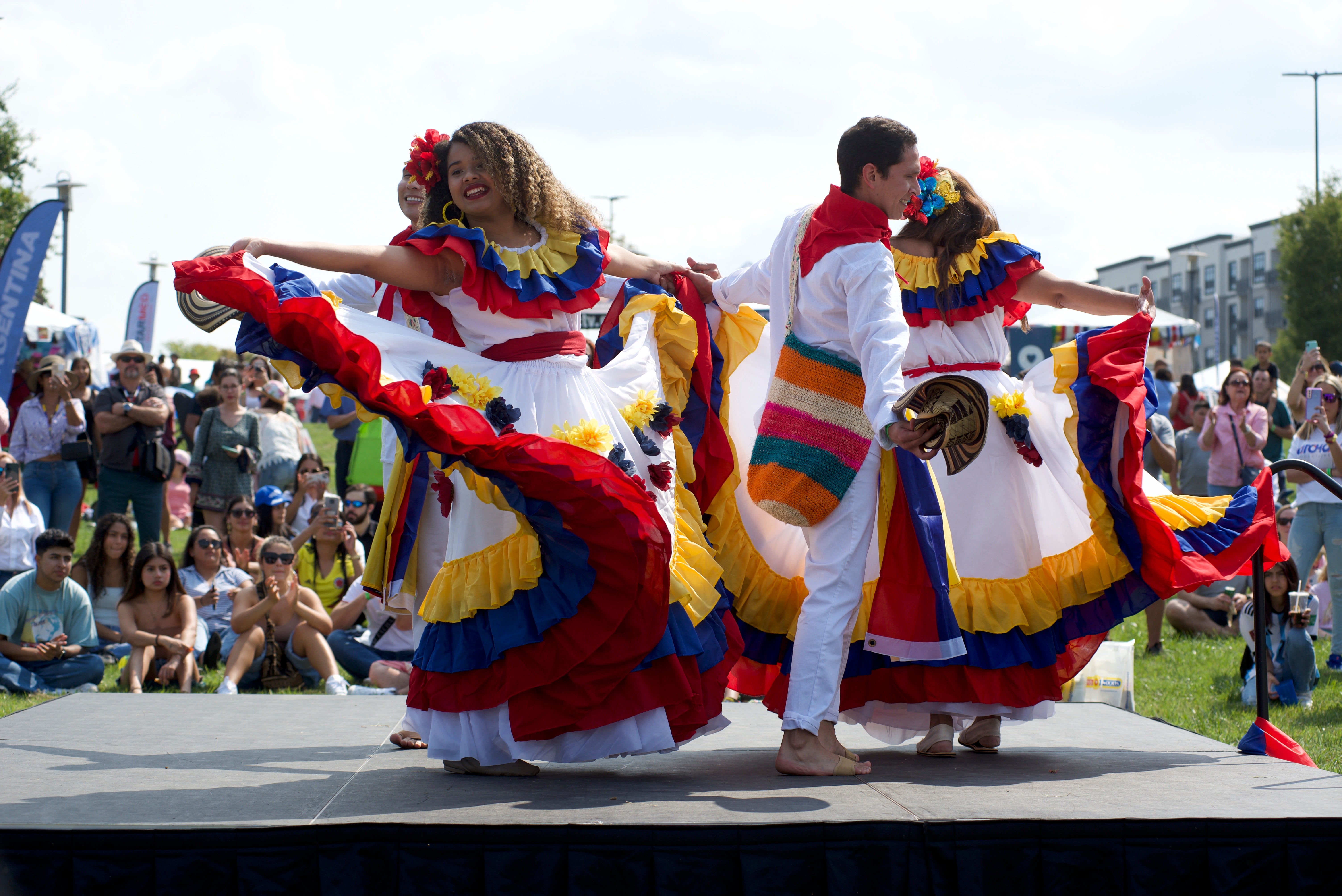 Fitness classes, presented by Brighthouse Financial, will take place on Saturdays and Sundays in various locations in Ballantyne's Backyard and Levine Avenue of the Arts, against backdrops of inspiring CIAF art installations to spark thought and foster meditation.
Musical acts will pop up again this year at Levine Avenue of the Arts and Ballantyne's Backyard. New CIAF venues will include a stage on Wells Fargo Plaza and new Ballantyne venue The Amp.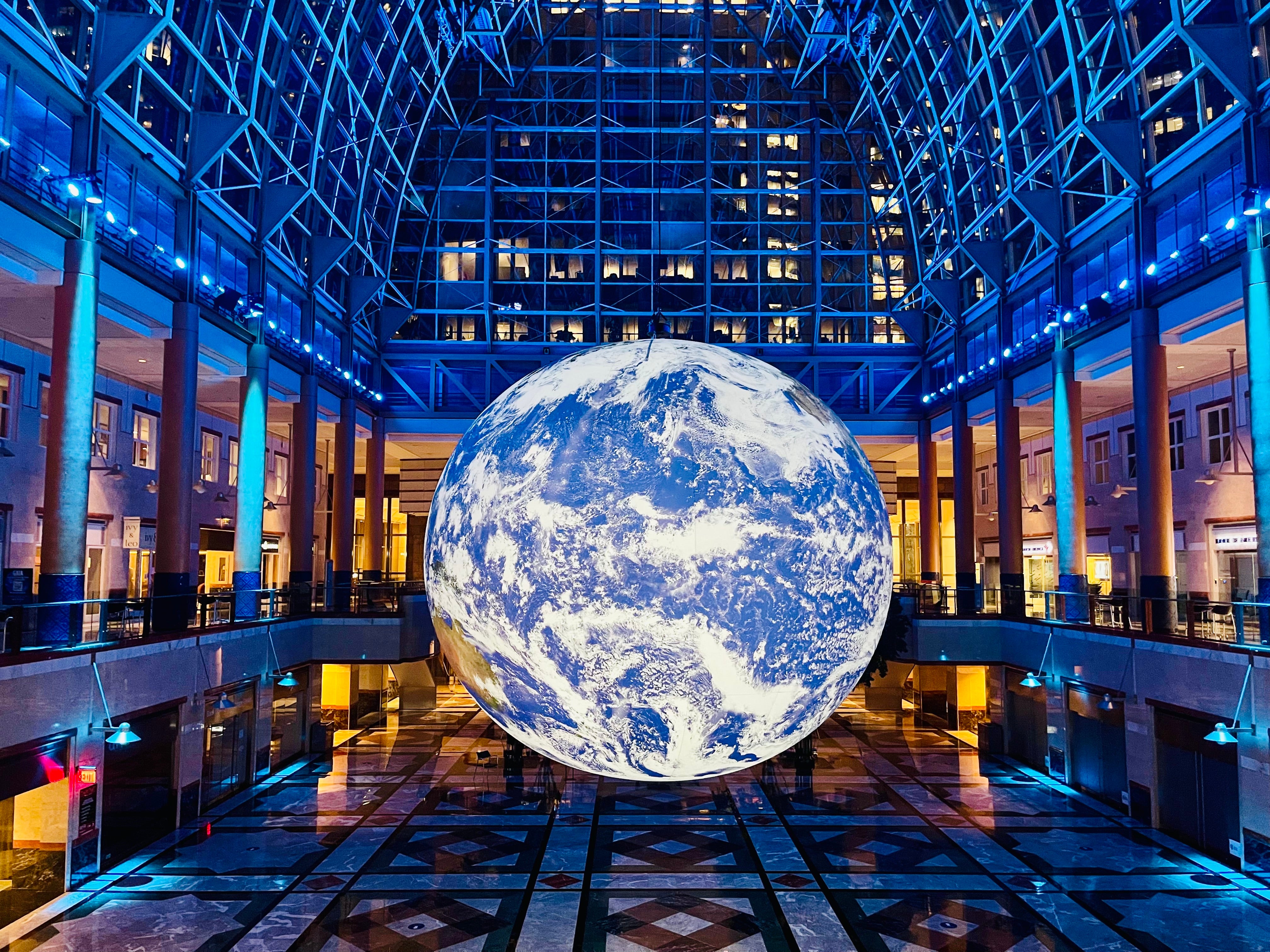 Programming will expand to Founders Hall, including the return of Gaia, UK artist Luke Jerram's 23-foot, suspended, three-dimensional, illuminated sculpture of the earth that will run September 15–October 1, and a locally produced Argentinian Tango Milonga international dance party on October 1.
The final weekend of the festival, Founders Hall will transform into an International Bazaar September 29 and 30, featuring 75 merchants and vendors representing local cultural groups and nonprofit organizations in a magnificent celebration of the art, food, goods, and spirit that make up Charlotte's diverse and creative cultural landscape.
Blumenthal is still accepting applications for the International Bazaar. All international and community-focused organizations, artisans, and craftspeople are invited to apply for a table to sell products or share information about their organizations or cultural communities. Applications may be submitted at charlotteartsfest.com/get-involved/international-bazaar-application.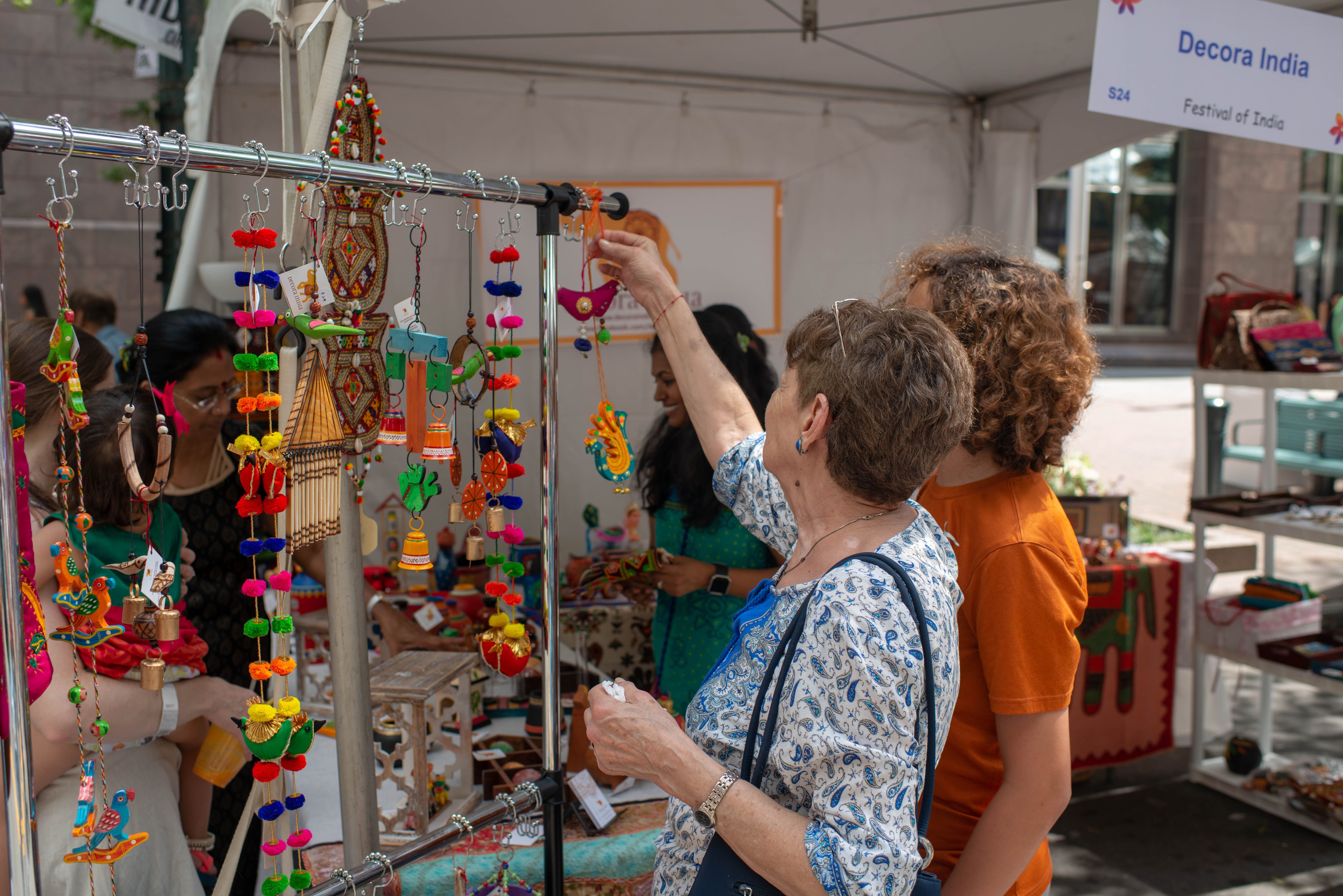 There are a variety of ways that individuals or families can curate a day out in two distinct Charlotte neighborhoods in Uptown and Ballantyne. A digital map, to be revealed at a later date, will assist visitors in planning.
Whether purchasing ticketed events or browsing public art installations or free performances, a day out at CIAF will always deliver something delightful and unexpected. This year will bring returning favorites, including:
- Birdmen, from the Netherlands
September 15–October 1, Ballantyne
Larger-than-life interactive bird puppets popping up in various locations - Mentalgassi, from Germany
September 15–October 1, Ballantyne
Giant face balloon installation from a trio of German photo artists

- Lotty by Moradavaga, frm Italy and Portugal
September 15­–October 1, Ballantyne's Backyard
Large-scale interactive squid sculpture that's great for families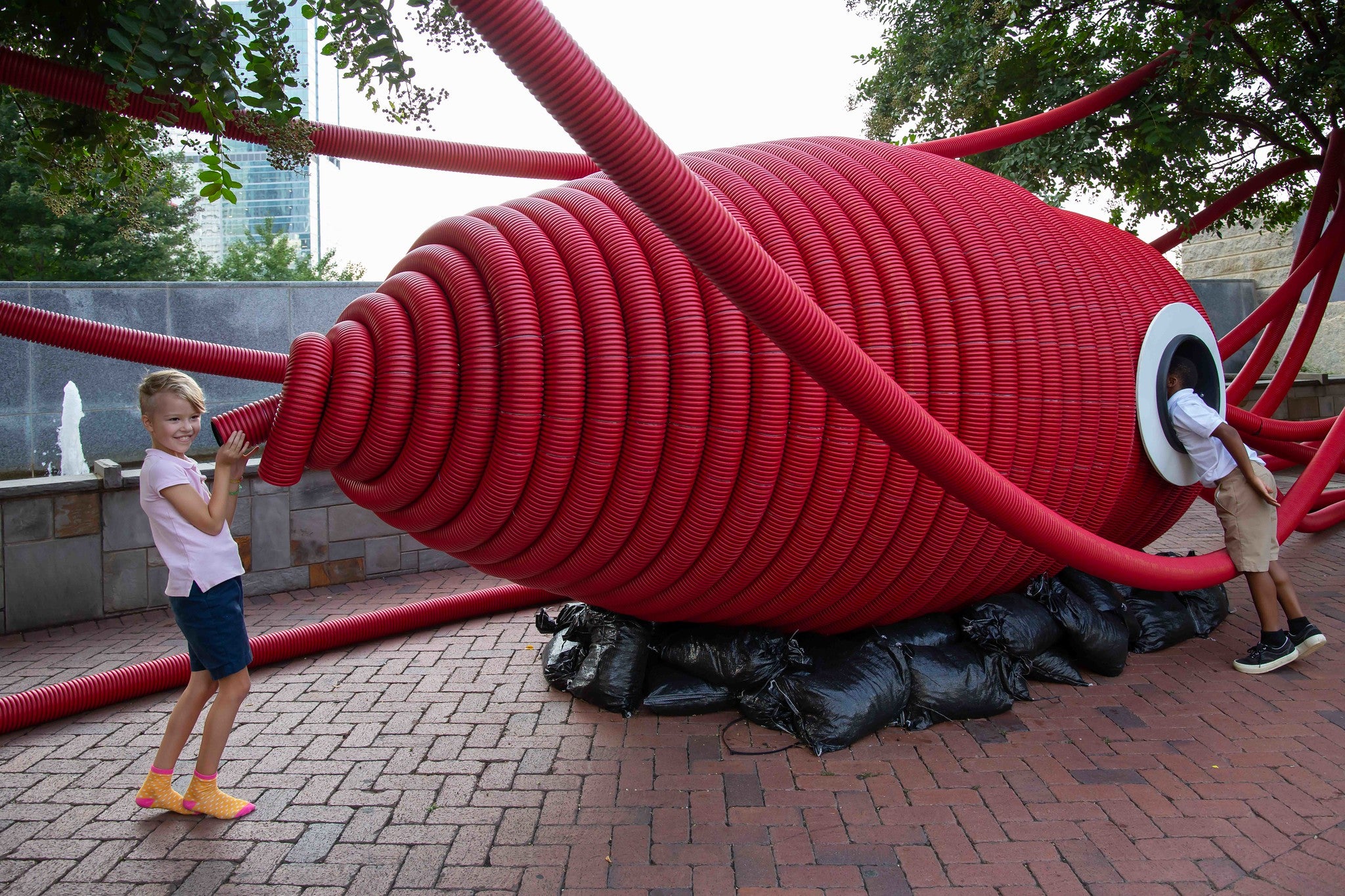 - Tablao Flamenco, frm Spain
September 21–23, Uptown
The magnetic energy of flamenco like you've never seen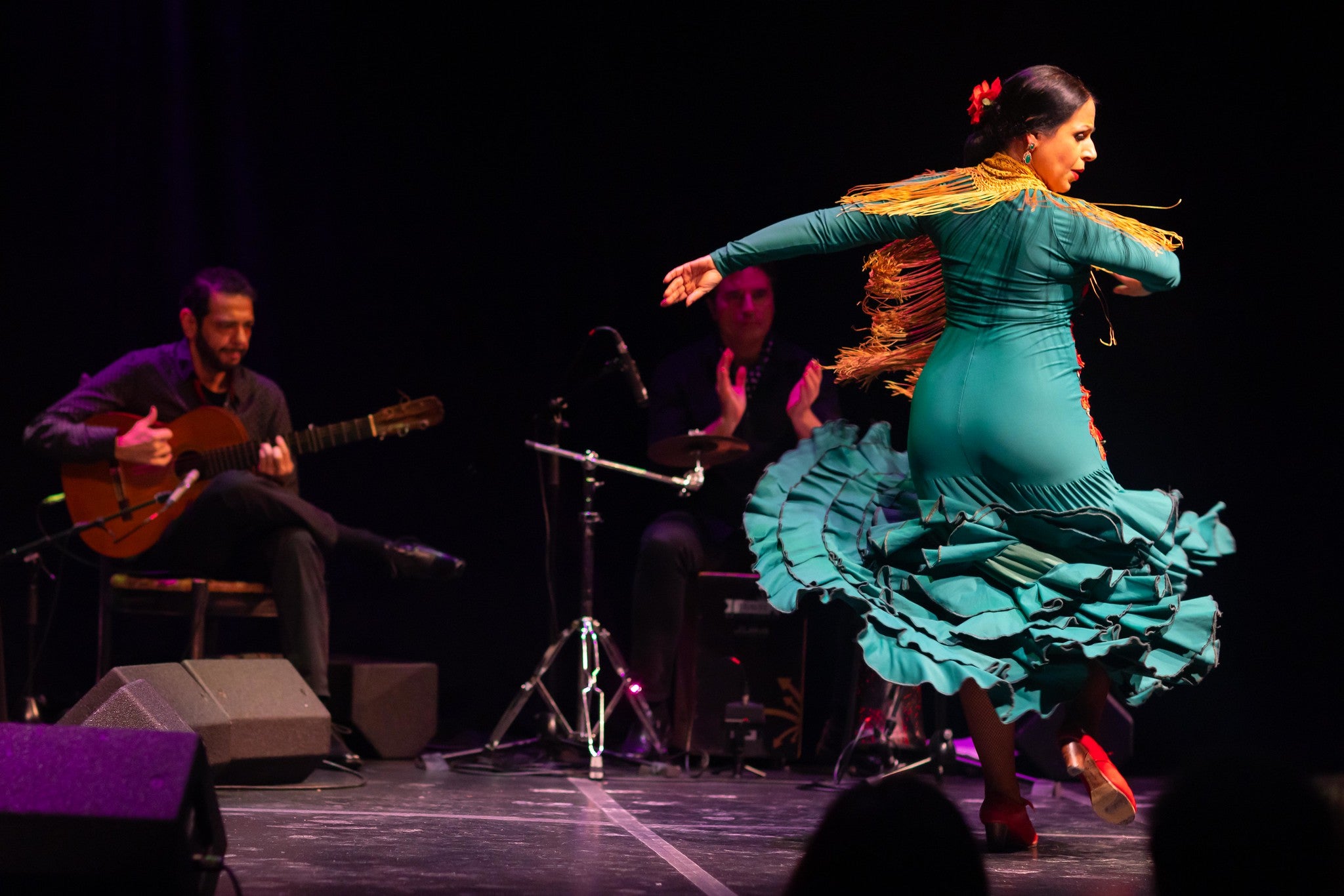 Epoch Tribe, cllected stories from Vietnam, Syria, Haiti, Democratic Republic of the Congo, India, Ethiopia, El Salvador
September 30, Knight Theater, Uptown
Real stories of making Charlotte home from the lived experiences of our immigrant and refugee community
The festival will also include:
CIAF IN BALLANTYNE
CIAF will have the honor of presenting the first major public performances at Ballantyne's new outdoor venue, The Amp. The festival kicks off with FELA! The Concert on September 16, a powerful celebration of the eclectic energy of Nigerian superstar Fela Kuti, one of the world's most celebrated music legends and the founding father of Afrobeat. September 29, Novant Health presents Disney Pixar's Coco Live-to-Film Concert, featuring a screening of the complete film with Oscar and Grammy-winning composer Michael Giacchino's musical score performed by Mexico's 20-member Orquesta Folclórica Nacional de México.
Ballantyne's Backyard will be home to performances and art exhibits on scales large and small, from the enormous inflatable humanoids in Fantastic Planet, by Australian artist Amanda Parer and the studio that brought us the "big bunnies" and the "Thinker"-like Man sculpture; to local creations by the new class of Blumenthal Fellows, whose work inspires joy, collaboration, provocative thought, awe, innovation, and creativity; and a new parade of 100 Tiny Things, part surprise, part treasure hunt, a playful, curious, and delightfully disruptive artistic utopia that encourages the public to see the city through new eyes. US artist Jen Lewin's Aqueous is a series of interactive pathways that swirl with light when walked over in an ever-changing landscape. These exhibits will be free and open to the public throughout the duration of the festival, September 15–October 1. Latin American contemporary social circus initiative, Nouveau Sud, is a community favorite rooted in the underground dance/acrobatic/physical theater scenes. Free performances will pop up in Ballantyne's Backyard September 15–17.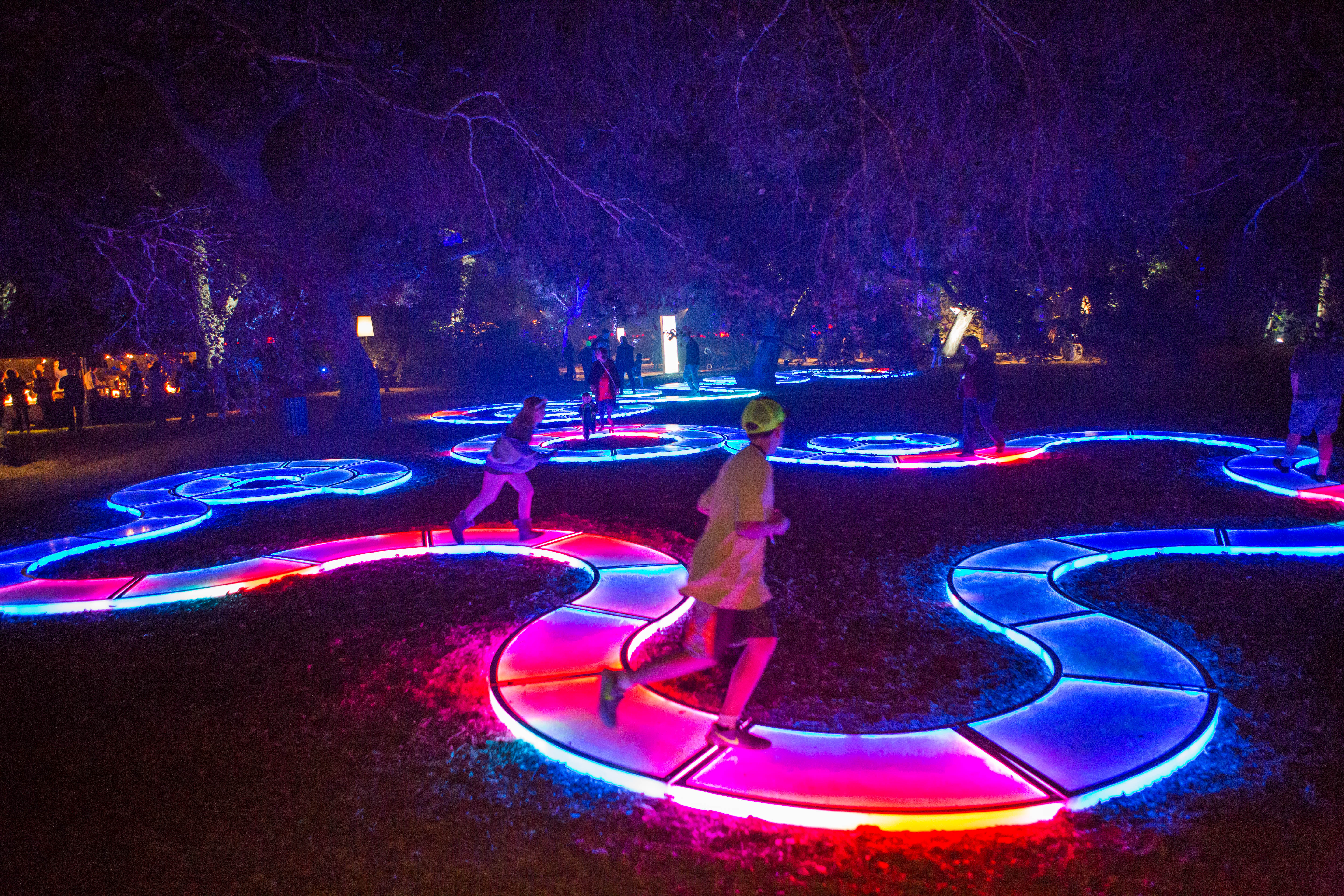 New this year in Ballantyne's Backyard will be an outdoor activity center for all ages, including local interactive skate park pop-up CIAF Roller Rink, with themed skate parties, Climb the Matterhorn! Swiss themed, US based climbing wall, games, and more. The activity center will be open September 15–October 1, with tickets starting at $5.
CIAF UPTOWN
Blumenthal's Uptown venues will be home to ticketed events, including Broadway favorites Chicago (September 12–17) and MJ: The Musical (September 27–October 8) in the Belk Theater, winner of a combined 10 Tony Awards; five-time Grammy Award winner and West African international music superstar Angélique Kidjo in the Knight Theater on September 29; and immersive experiences and performances across all genres—and we do mean all, including genre-defying bubble magic with the family-friendly "bubble rock concert" Gazillion Bubble Show September 14–16 at the Knight Theater, conceived by world renowned Vietnamese bubble scientist, artist, and performer Fan Yang, and the Australian Sky of Bubbles art exhibit September 15–October 1 on Levine Avenue of the Arts.

The Wells Fargo Stage will host free cultural events and concerts across musical genres, from Brazilian jazz to flamenco, R&B, hip hop, a cappella—and even MJ-themed lip sync battles. The full concert schedule will be announced at charlotteartsfest.com.

Levine Avenue of the Arts will also see the return of free performances on the Levine Stage and the Festival Biergarten, featuring food and drinks, including Blumenthal's signature beer, Brush Stroke, developed in partnership with Heist Brewery. The Biergarten will be open Mondays–Thursdays from 3 pm–10 pm, Fridays from 3 pm–11 pm, Saturdays from 11 am to 11 pm, and Sundays from 11 am–9 pm.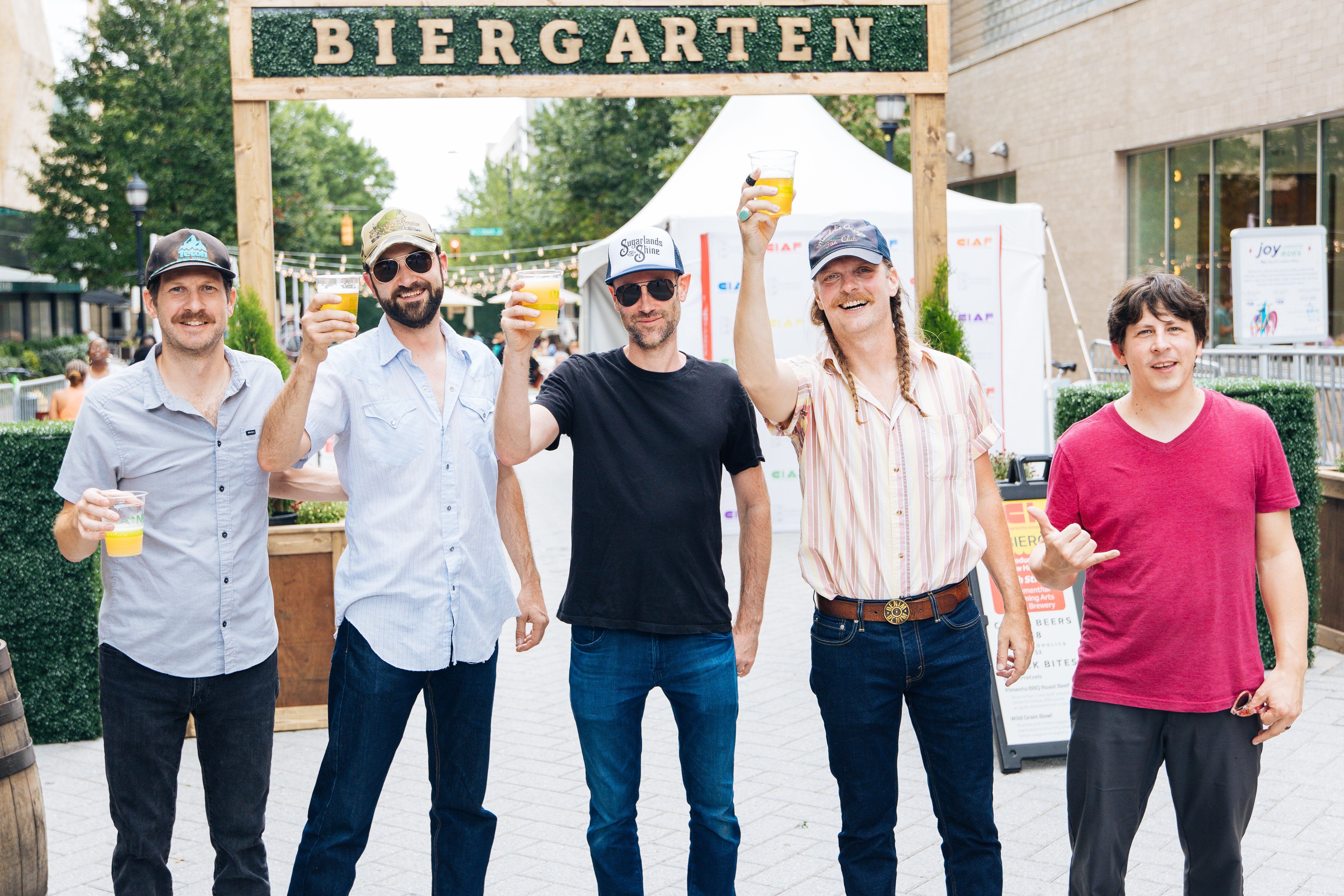 For even more—many more!—events, tickets, performance times, and more information, visit charlotteartsfest.com.
Watch the website and follow CIAF on social for updates, location details, and surprises!
@cltartsfest #cltartsfest